GENEVO PRO is a built-in set with a new detachable display and integrated GENEVO HD+ radar antenna. In its development emphasis was put especially on the best functionality, user-friendliness and simplicity of installation. It consists of the main control unit, GPS antenna, radar antenna, display and display dock.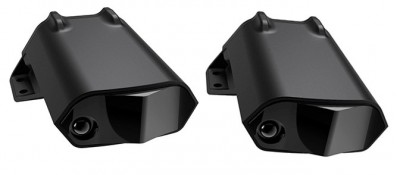 Two antennas, Better performance
Two radar antennas can be connected to the GENEVO PRO. You can use one GENEVO HD+ antenna vertically and another HDM+ antenna positioned horizontally for the detection of the MultaRadars CD/CT, which other detectors have difficulty detecting and GATSO RT3/RT4 radars. As an alternative, one radar antenna can be installed in the front and another one in the back for better detection on both sides.
Directional Arrows
Complete 360 degree radar protection. Front and rear arrows on the display inform you where the threat is being detected for radar and laser alerts.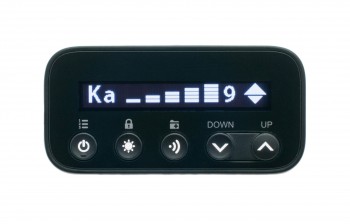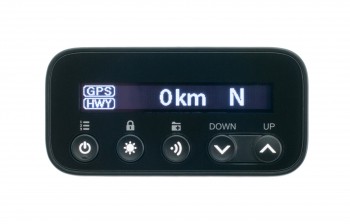 The most accurate GPS database
Our GPS database is unrivalled on the market as it is managed by us and our partners, the professionals in the area. It includes stationary radars, section radars and traffic lights cameras.
Updates and settings have never been easier
GENEVO PRO can easily be updated via USB. All you need is go to www.GenevoUpdate.com, enter your serial number, download the file onto the USB drive and then connect it on your GENEVO PRO. The update and settings will be done automatically. Alternatively, take it to your Genevo installer
Do you need to deactivate your PRO quickly? Just remove the display.
Even though radar detectors are 100% legal in New Zealand, should you get stopped the police may not appreciate just how good your GENEVO PRO looks, which is why it has a removable display. That means that if you need to deactivate the device in any situation, you can simply remove the display from the dock.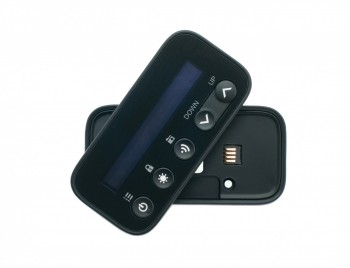 The main advantages of GENEVO PRO:
Unrivalled price
The most accurate camera database in New Zealand
Discrete and theft resistant
Optional rear antenna for directional arrow display
Removable display
Update via USB
The most user-friendly menu
Excellent sensitivity
Excellent resistance to false alerts
Firmware can be updated via the Internet.
Adapted for New Zealand